CORPORATE SOCIAL RESPONSIBILITY
Nurture and foster a spirit of community that promotes the virtue of placing others before self.
As part of Luen Heng's continued commitment towards sustainability and the care of the local underprivileged communities, we take pride in our corporate social responsibility (CSR) activities.
Luen Heng will continuously plays a CSR role for the community at large, irrespective of race or religion as we contribute to the sustainable development of the communities.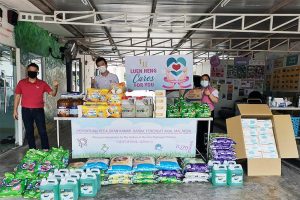 On 25th June 2021, we organized a half-day visit to two local charity homes, Stepping Stone Home & Open Arm Fellowship...
Read More >>